OEM Sales
CCS offers numerous products for OEM sales. The products listed below can be purchased in any quantity. If a larger volume quote is needed, send an email to
joey@ccsinfo.com
with the product and quantities desired for a formal quote.
CCS Serial Port Monitor Software
The CCS Serial Port Monitor software is an easy tool to connect to a serial COM port or telnet port. While easy to use, it also offers advanced features such as file transfer, microcontroller bootloading, macros, logging and graphing.
Learn More
| Product | Price |
| --- | --- |
| Serial Port Monitor Single License | $25.00 |
| Serial Port Monitor Distribution License | $200.00 |
Wireless Modules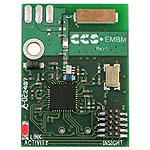 Adding ZigBee™ technology is as easy as adding a connector to your hardware and buying this transceiver board at OEM pricing.
RFID Transponders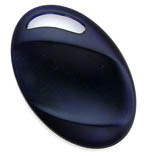 Additional RFID transponders: Cards, Keyfob and Read/Write Tags may be purchased in quantity for development or production.
Simply programmable in just HTML!

The EZ Web Lynx module can easily be added to any existing electronic design to gain Ethernet capability, reducing development and engineering time. There are 3.3V, 5V and 3V WiFi versions available to fit your design requirements. Start with one of the development kits to see how EZ Web Lynx can work for you.
EZWebLynx.com
DC Power Products and Computerized
Battery Analyzers

A CCS Subsidiary Company
West Mountain Radio offers a variety of power management devices to protect both the radio equipment and the power systems they are connected to. These devices provide both battery charge management and load management features. They are for public safety, commercial, marine and amateur radio applications.